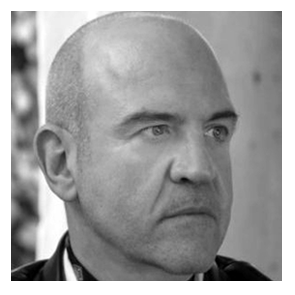 José Enrique Pardo
Writer / Producer / Director
My father's death prompted me to look back at my life. I experienced a profound feeling of gratitude to him for getting me out of Communist Cuba and bringing me to the United States, where I had lived free to express myself and choose my own path in life. I imagined a kinship with all other Cuban-Americans of my generation who had grown up in the USA. I set out to investigate their journeys and integrate them with mine. Having always been a devotee of film, I dared myself to produce one.
CUBAMERICAN has been the most challenging yet the most rewarding endeavor I have ever committed myself to. It began with a producer introducing me to my Academy-Award winning director of photography, Kimby Caplan, and her believing in my idea enough to commit to traveling with me for a year and half throughout the USA to meet with Cuban-Americans that I had selected because of their accomplishments and their diversity of experience. During production, the trailer that we had on our website came to the attention of Carlos José Alvarez, who approached me and committed himself to write the music for the film. Having worked with a previous editor unsuccessfully, Carlos suggested I try working with his younger brother Victor. Over the course of a year and a half of editing Victor and I developed a powerful creative synergy, the result of which is CUBAMERICAN.
My primary goal for CUBAMERICAN is that it reaches the widest audience possible. Though undoubtedly the film will have its largest impact amongst Cuban-Americans, its universal theme centers around the heart-wrenching, life altering decision to leave one's native land and the transcendence of that hardship by assimilating into the United States successfully and becoming a CUBAMERICAN. Ultimately, CUBAMERICAN represents a landmark that will outlive all of us and serve as a reference for future generations on the Cuban-American experience. I dedicate CUBAMERICAN to all of you.